Exhibition "Deslocamentos"
The exhibition Deslocamentos (Displacements), at Galeria Fonte, brings together works drawing on processes of representation of physical and imagined places, with issues related to occupation, sharing, and migration between different territories. It features works by Cerith Wyn Evans, Gordon Matta-Clark, Jorge Macchi, Laura Lima, Matheus Rocha Pitta, On Kawara, Raquel Garbelotti, Rivane Neuenschwander, Rodrigo Matheus, Rubens Mano, and Sara Ramo.
The experience of displacement presupposes the notion that leaving a certain place is a gesture that opens a path. The challenge of reflecting on this journey refers back to the first travelers of ancient times and, consequently, to the first foreigners. Representing space and delimiting borders that separate one territory from another; mapping regularities, intersections and points of contact, but also tensions and disputes; recounting encounters and journeys. However, since the last decades of the 20th century, the notions of space, territory and border, in the context of globalization, have attained new definitions and produced new materialities and immaterialities, mediated by the intense flow of goods, capital, and individuals. Displacing now acquires a different meaning, provokes new forms of record-keeping.
Deslocamentos (Displacements) is part of the program entitled Território Específico (Specific Territory), research theme and axis around which Inhotim is centering its activities in 2021–2022. The concept of territory is expanded transversally to an investigation of the environmental, social and artistic aspects that take place within Inhotim as a space, in its surrounding areas, and in the multitude of relationships that unfold from it.
Exhibition
Exhibition "Deslocamentos"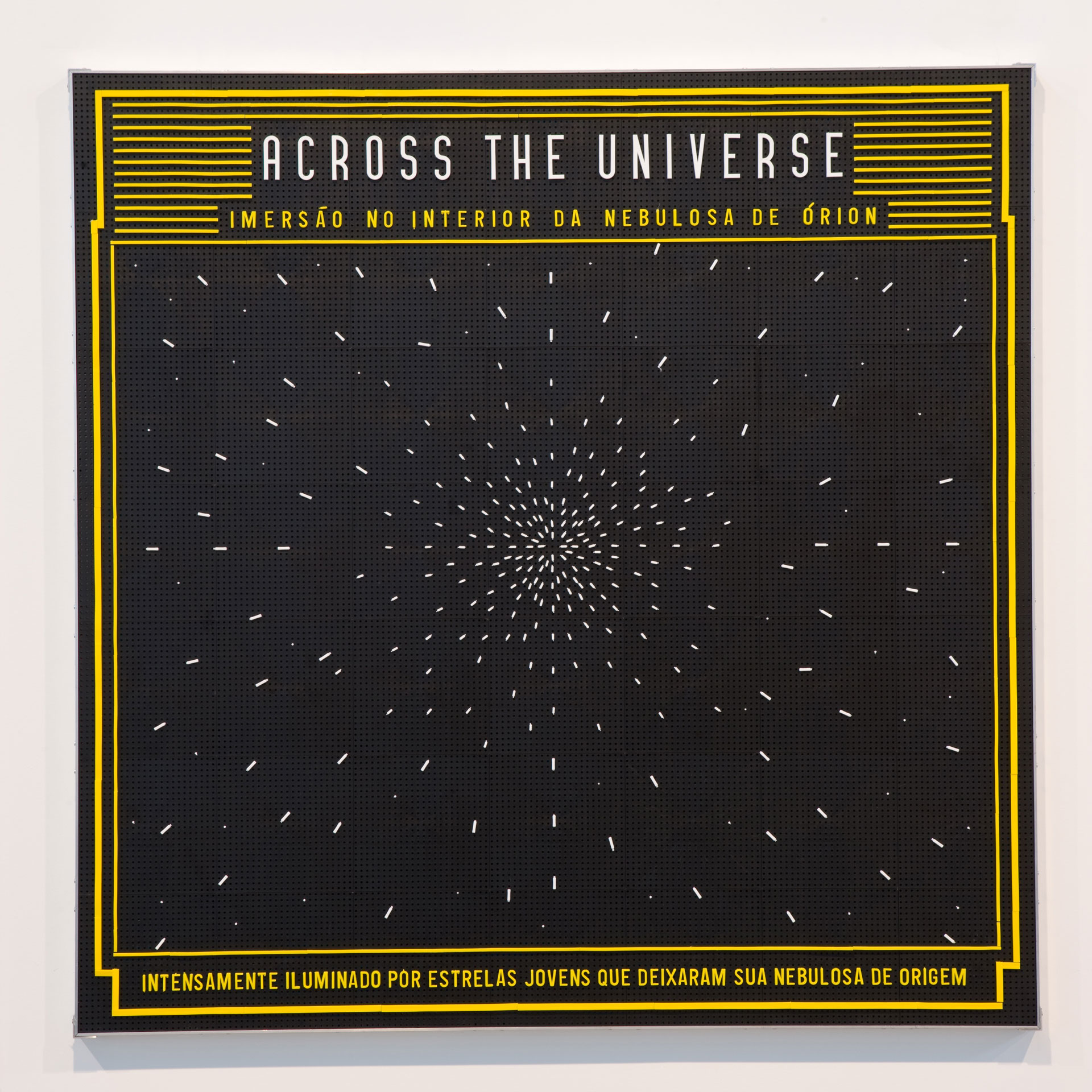 A experiência do deslocamento pressupõe a compreensão de que sair de um determinado lugar é um gesto que inaugura um percurso.
Exposição Deslocamentos
Galeria Fonte